A Entry to the Treasury
A door in the stair tower, located at the centre of the northeasterne facade, gives access to the north part of Rosenborg's cellar, which was added when the building was extended in 1613-17. Originally it consisted of a vaulted hall with four central sandstone pillars, but later it was divided up into the present three main rooms, when Christian V had the Royal Archives, the forerunner of the State Archives, brought together at Rosenborg in 1681. In these archives the various treaties with foreign powers were kept, along with other confidential documents. In 1720 the archives were moved to larger premises, and after the demolition of Copenhagen Castle in 1731 the royal wine-cellar was moved to Rosenborg's cellar.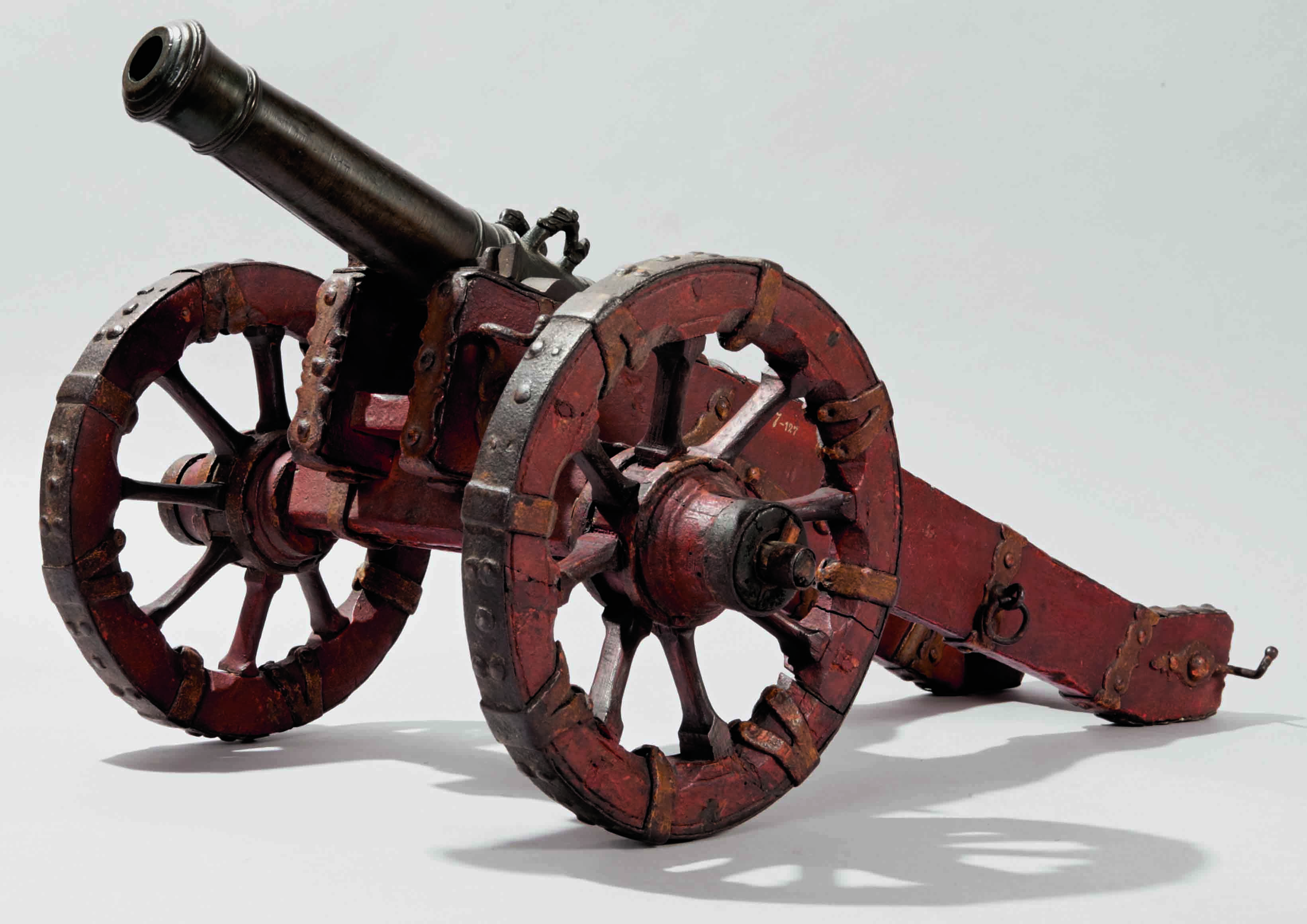 In the first cellar room there is a portrait of the four-year-old Christian V, depicted as the newly-chosen heir to the throne, by Karel van Mander in 1650. The Prince is dressed like an adult field commander and is surrounded by military attributes, including salute guns, some of which are identical with those displayed.
In the room behind the iron door marked with the date 1681, Christian V kept the kingdom's store of coins.