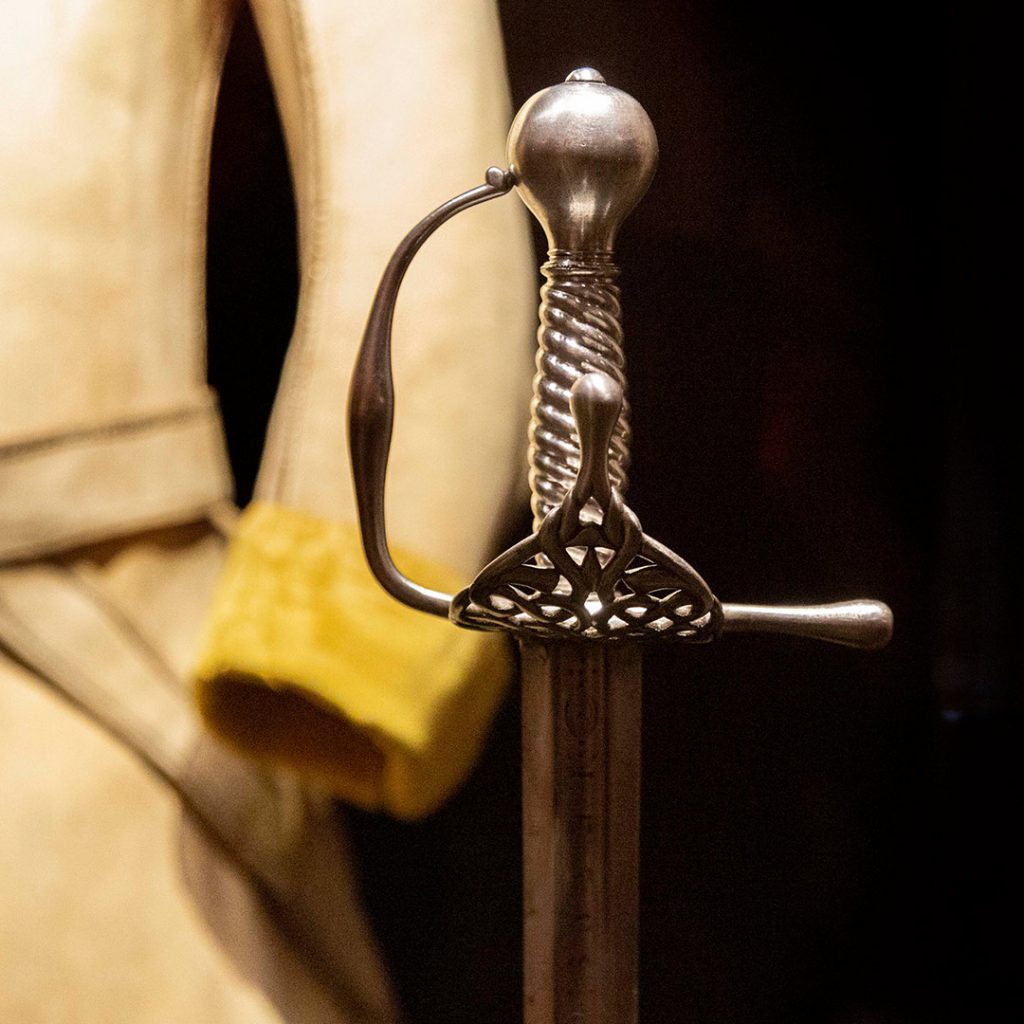 The Royal Danish Collection Presents
'MIGHT AND VALOUR – The World of Christian V'
The rich exhibition of portraits, artifacts, weapons, and habits is generously funded by the New Carlsberg Foundation and will run from 10.10.2020-28.02.2021.

[photo: Berit Møller. Tournament Cuirass With Elephants.]
A crucial time in the history of the Danish Monarchy
Christian V (1646-1699) ascended the Danish throne 350 years ago. The year was 1670, and only ten years had passed since his father, Frederik III, had instituted hereditary and absolute monarchy in Denmark. Christian V was the first king of Denmark to inherit the throne without a vote taking place first, and his early years on the throne were highly dramatic.
Christian V is quite a fascinating character due to his willingness to risk life and limb. The King was not an intellectual like his father, but a man of physical strength with a passion for fighting, hunting and horseback riding. He made the most of these abilities, which came to define his image as a king.
A unique atmosphere
The Royal Collection has a great number of objects and costumes, enabling us to paint a nuanced portrait of the King and the particular challenges that he was facing. Among other things, the exhibition displays the anointment robe of Christian V and habits of the orders of knighthood. The antlers of the stag that allegedly caused Christian V's death, will be moved from the basement to the Knight's Hall, which will be darkened for this exhibition in order to create an intense atmosphere.

[photo: Berit Møller. Carousel costume]
Facing the King
Guests are given the opportunity to meet the King "in person". In a collaboration with the Royal Collection, designer Jim Lyngvild has recreated the face of Christian V, based on the King's death mask. The result is vivid and somewhat out of the ordinary.

[photo: Berit Møller. Christian V Death mask]
An Outdoor Installation at Rosenborg
With reference to items in the collection, an outdoor installation will add an extra dimension to the experience. The theme of the installation is the so-called 'carousels' – grandiose war games, which Christian V excelled at. In a 'carousel, the competitors got to demonstrate their skills as riders and warriors with a number of weapons. The installation brings to life a painting from the castle, depicting the King on his horse.

[Christian V about to shoot at a wooden moor head.]
About the exhibition:
MIGHT AND VALOUR – The World of Christian V
Period: From Oct. 10th 2020
Location: Rosenborg Castle, Øster Voldgade 4A
Opening hours: Open Tue-Sun. 11pm-16am (10pm-16:am every day in 42)
Entré: Adults: 120 kr., Children (0-17år): Free, Students: 85 kr. Buy your ticket online here.
The exhibition is supported by Ny Carlsbergfondet.