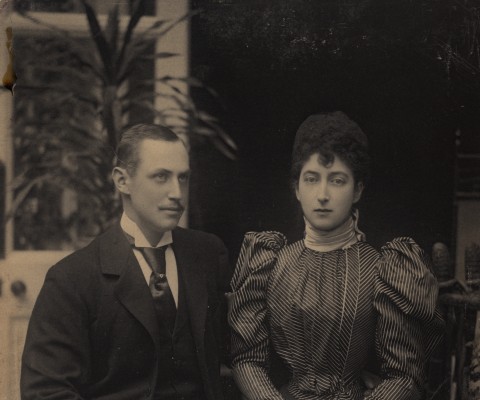 Carl (Haakon VII)
King of Norway from 1905. Son of Frederik VIII and Lovisa of Sweden-Norway. Married in 1896 to Princess Maud of Great Britain. They had one child.
After finishing school, Carl began officers training but he soon came into the limelight. In 1905 the union of Sweden and Norway was dissolved and someone who could take over the Norwegian throne was sought after. Prince Carl was asked to become King of Norway but he accepted only on the condition that the Norwegian people would recognise him as King in a referendum. At the referendum the Norwegians voted for Prince Carl as their new King with the Norwegian-sounding name Haakon VII.
Haakon VII was a well respected King, not least because he led the Norwegian resistance during World War II from his exile in Britain. After the end of World War II, Haakon VII went back to Norway.