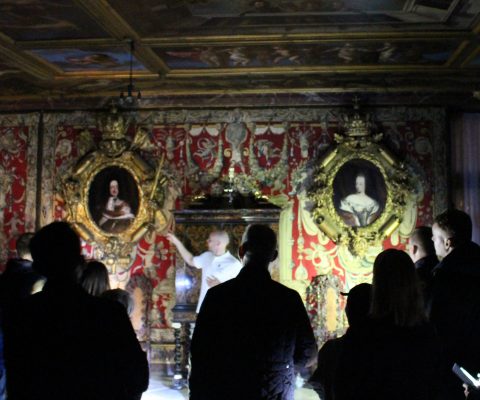 Oct 12 2018
Culture Night at Rosenborg 2018
Experience Rosenborg Castle by night. Rosenborg Castle opens its doors to visitors on Culture Night Friday 12th October. The electric lights will be turned off and you can explore the castle with your flashlight and light up paintings and tapestries. It is a bit spooky but a lot of fun! Meanwhile, enjoy the tones of live baroque and renaissance music in The Knights Hall and pay the crowns and jewels in The Treasury a visit.
Access to the castle on this particular evening is limited due to safety reasons. Time tickets (with access to specific time slots through the evening) must be collected from our webshop. The tickets are free, but entrance requires a Culture Pass. Remember to print and bring your time ticket.
Remember your flashlight!
To see the full Culture Night program, click here.
Tilbage til oversigt